STOP PRESS. HOLD THE FRONT PAGE NEWS JUST IN.
*** FREDDIE'S 3RD ADVENTURE WILL BE PUBLISHED ON OCTOBER 14th***
"IN THE CITY OF FORTUNE AND FLAMES"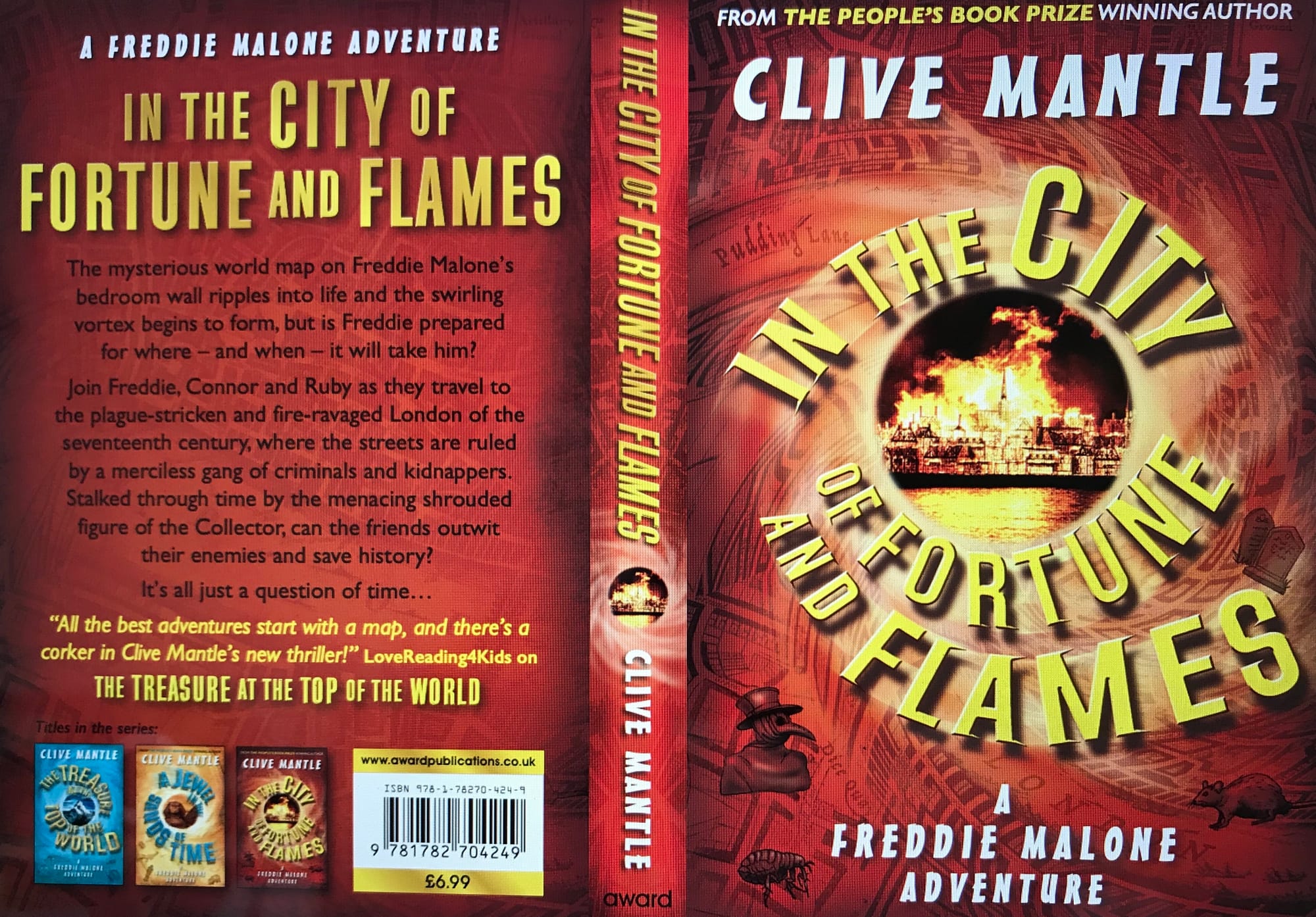 IT REUNITES OUR HEROES, FREDDIE, RUBY AND CONNOR IN A THRILLING JOURNEY OF INTRIGUE AND DANGER DURING PLAGUE AND FIRE RAVAGED LONDON IN 1665 AND 1666. THEY ENCOUNTER THE PESTILENCE FIRST HAND, AND THEY FIGHT NOT ONLY THE FLAMES, BUT ALSO A MERCILESS CRIMINAL GANG, AND WITH THEIR NEW COMRADES MINGOE AND JACK, THE EVIL THAT IS SLAVERY.
IT IS WITH EXTREME PLEASURE THAT I'M ABLE TO REMIND YOU THAT MY FIRST BOOK
'THE TREASURE AT THE TOP OF THE WORLD'
WON THE 'PEOPLES BOOK PRIZE 2019'
THIS IS A MAJOR COMPLIMENT AS THE AWARD IS CHOSEN BY THE PUBLIC.
THANK YOU FOR BUYING THE BOOK, READING IT AND VOTING FOR IT.
THANK YOU ALL FOR YOUR SUPPORT
You can order from websites like Amazon and Waterstones, or why not try your local bookshop, who will be happy to take an order from you if they don't have a copy in stock.
IT MAY HELP KEEP THE HIGH STREET ALIVE.
Best Wishes, Clive.
BOOK 2.
11.7.2019
'A JEWEL IN THE SANDS OF TIME'
PUBLISHED.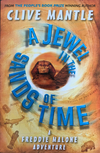 Freddie's second adventure is out and ready to buy online from outlets like Amazon. It is also available to order from your local high street bookshop.
This tale sees our hero immerse himself in ancient Egypt midway through the reign of King Tutankhamen. Full of pyramids, sphinxes, crocodiles, tombs, intrigue and breathless escapes from terrifying adversaries, 'Jewel' sees Freddie joined by Connor and their new neighbour Ruby on another amazing journey through Time.